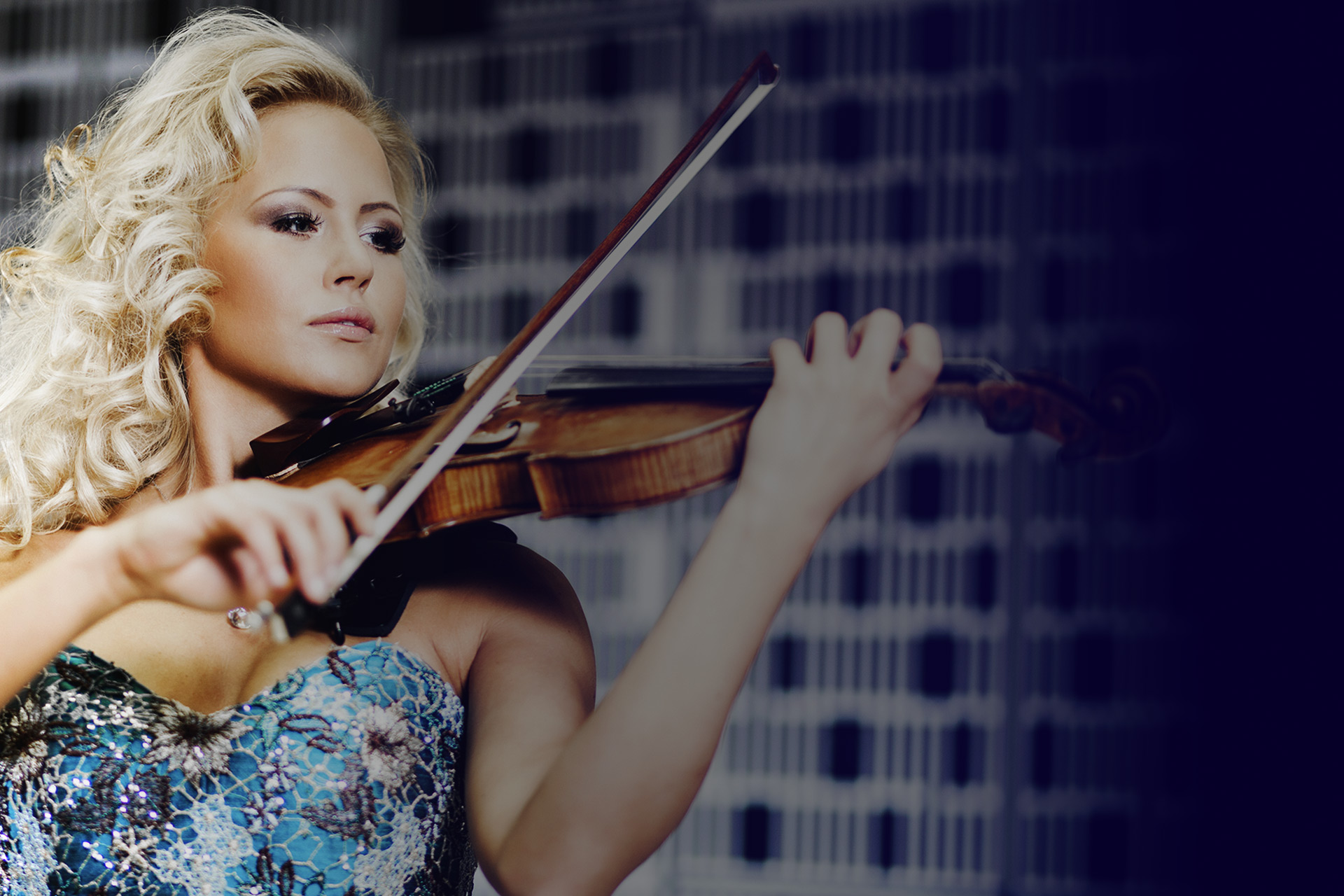 ELISA JARVELA
The Worlds most diverse violinist
I am a violinist who has graduated from the Sibelius Academy master's degree program with excellent grades. I began playing the violin at an early age of four at the Central Ostrobothnian Conservatory. In addition to the Sibelius Academy, I was taught by Satu Jalas, the daughter of Jean Sibelius, for a year in the Conservatory of Parma, Italy.
My objective is to be the most versatile violinist in the world, performing music in different genres. I feel that virtuosic improvising is one of my special talents. I am a recording artist with a passion for composing. Check out my tracks on my Soundcloud below.
Feel free to contact me for performances or other inquiries at info@elisajarvela.fi
Elevate your corporate event with the enchanting melodies of Elisa, a virtuoso violinist.
A maestro of the strings, Elisa brings a touch of sophistication and musical finesse to your gathering. With a repertoire that seamlessly blends classical elegance with contemporary charm, Elisa creates an ambiance of refined artistry.
Whether providing a graceful backdrop to networking sessions or taking center stage during key moments, Elisa adds a harmonious layer to your event's atmosphere. Versatile and professional, Elisa tailor's her performance to suit the tone and theme of your corporate occasion.
Elisa is available as a soloist or you can book a duo or trio through us as well.
Feel free to tell us about your needs and we will get back to you.
---
You can also contact Elisa Järveläs management team at:
---