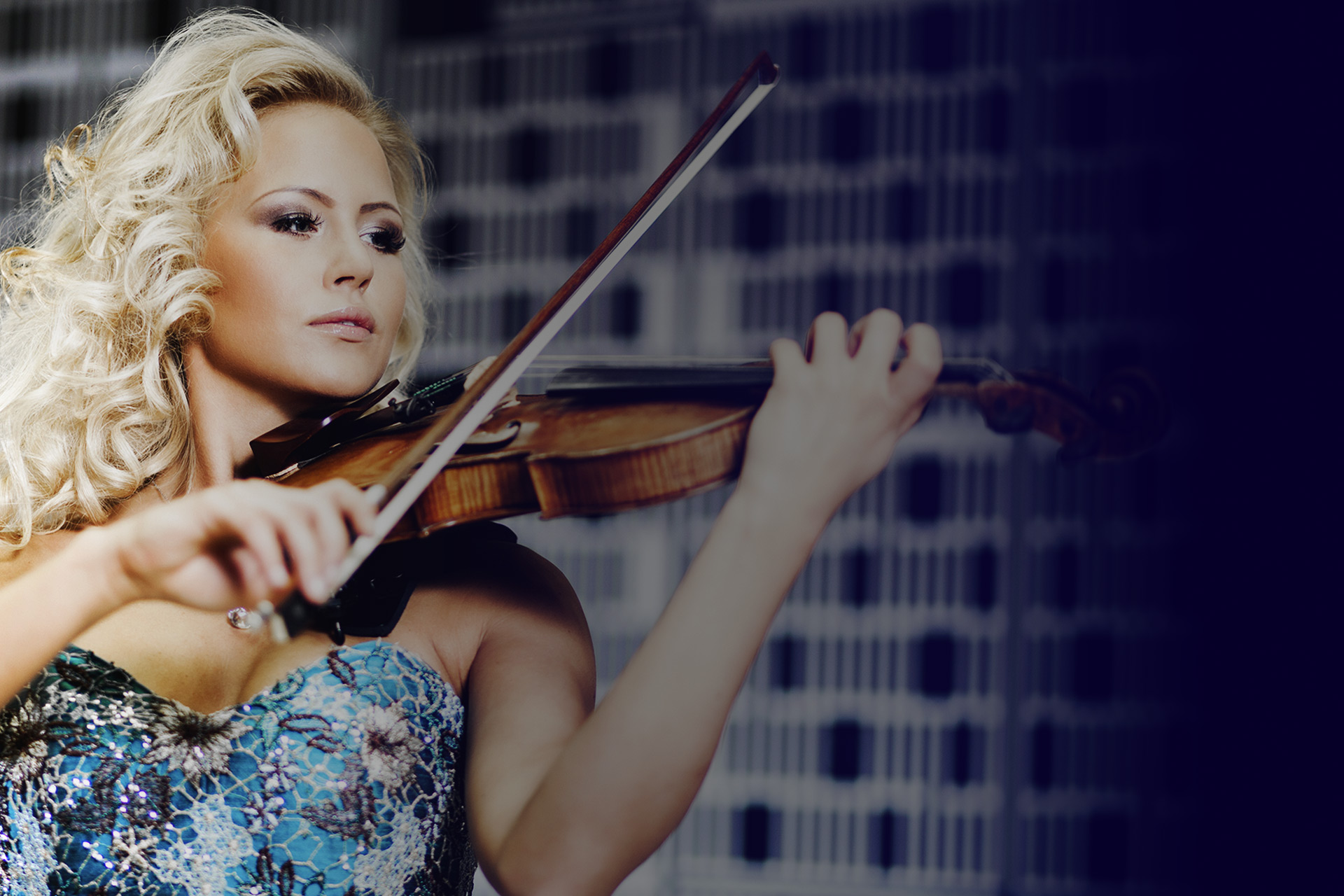 ELISA JARVELA
The Worlds most diverse violinist
I am a violinist who has graduated from the Sibelius Academy master's degree program with excellent grades. I began playing the violin at an early age of four at the Central Ostrobothnian Conservatory. In addition to the Sibelius Academy, I was taught by Satu Jalas, the daughter of Jean Sibelius, for a year in the Conservatory of Parma, Italy.
I have been a recording artist for several known Finnish artists for several years and continue doing that as well.
My objective is to be the most versatile violinist in the world, performing music in different genres. I feel that virtuosic improvising is one of my special talents. My long-term goal is to perform internationally with known artists and I have some thoughts about doing my own music in the near future as well, most likely within electronic dance music.
Feel free to contact me for performances or other inquiries at info@elisajarvela.fi
October 11, 2018
Elisa has moved to Switzerland to pursue her career in the DACH-countries. Her schedule for 2021 includes performances in Switzerland, Finland, Spain and the UAE. Follow
[…]
May 30, 2018
Vivaldi Show & Dinner 17.3.2018 Astoria salissa Helsingissä. 3 ruokalajin illallinen sekä esitykset. Hinta 200€ + alv per illallislippu. ERIKOISTARJOUS! Tilaisuuden yhteistyökumppani Business FM on luvannut
[…]
May 30, 2018
Elisa Järvelä on tällä hetkellä kuvausmatkalla Los Angelesissa jossa hän kuvaa yhdessä tuottaja/ohjaaja Narinder Singhin kanssa musiikkivideota. Kappaleena on viulucover Guns N' Roses kappaleesta "Welcome to
[…]
---
You can also contact Elisa Järveläs management team at:
---